(Portsmouth | England )
TEG English Portsmouth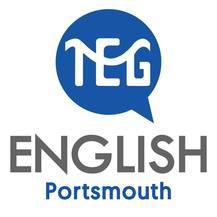 7-9 Edinburgh Rd
,
Portsmouth
(
view map
)
About
TEG English Portsmouth
The Principal, David Tompkins, established our first branch in Portsmouth with his wife, Alina, in 2007. David was teaching English for over 10 years before establishing the College. Thanks to many satisfied students, we have grown to a multi-branch group called TEG, which has also has branches in Southampton, Bristol and Winchester. We are now one of the largest chains of language schools in the UK.

Learning languages is more important than ever in the global economy. TEG Colleges provide students with a first-class language teaching service at a fair price. We know that you want excellent teaching and quick progress, but also that you want to enjoy yourself while studying. At our language schools, we know that you will have a fantastic studying experience. We encourage social interaction through our regular, fun and varied leisure programme, because we firmly believe that this improves your language learning.

You can e-mail, phone or come and see our excellent building for yourself. We know that any of our Colleges will feel like a second home to you.
Accommodation
Host family accommodation
Host family accommodation without students of same native language
Activities
Cultural tourism (theater, museum, etc.)
Historical sightseeing
University student social events
Courses
General English
0% 0 Reviews
This course is for students aged: 16-70
Location Type: Town/City
Levels: Advanced, Basic, Intermediate
Class Sizes: Large, 11-20 students, Medium, 6-10 students
Weekly Hours: Relaxed 10-15 hrs/wk, General 15-25 hrs/wk
Weekly Hours: 15, 20 or 25 hours per week

Age: 16+
(but typical student age is 21-35)

Levels:
General English class (09.30-12.45)
Elementary (A1*)
Pre-intermediate (A2*)
Intermediate (B1*)
Upper-intermediate (B2*)
Advanced (C1*)

Communication Skills class (13.00-14.00)
Lower
Intermediate
Higher

Examination Skills class (14.30-15.30)
Lower
Intermediate
Higher

Class Sizes: Maximum number of students per class: 14
Average number of students per class: 8
English Academic preparation
0% 0 Reviews
This course is for students aged: 16-70
Location Type: Town/City
Levels: Advanced, Intermediate
Class Sizes: Large, 11-20 students, Medium, 6-10 students
Weekly Hours: General 15-25 hrs/wk
Weekly Hours: 15
Age: 18+ (but typical student age is 21-35)
Levels: Strong Intermediate (B1*) to Advanced (C1*)
Class sizes: Maximum numer of students per class: 14
Average number of students per class: 8
English Summer Courses
0% 0 Reviews
This course is for students aged: 16-70
Location Type: Town/City
Class Sizes: Medium, 6-10 students
Weekly Hours: General 15-25 hrs/wk
Weekly Hours: 15
Age Groups: 10-15
Class Sizes
Maximum number of students per class: 15
Average number of students per class: 10


Brochures
Reviews
This school hasn't been reviewed
Get Price