(West Perth | Australia )
Kaplan International Perth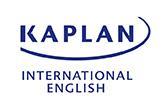 About
Kaplan International Perth
Kaplan aims to provide the greatest choice of study programmes and schools in the UK, Ireland, USA, Canada, Australia and New Zealand, whilst maintaining consistently high standards of teaching, service and student care. We have built on 70 years of experience as a provider of educational programmes, and we continue to grow.Our Students enjoy an enriching experience with excellent teaching and outstanding support. We offer short- and long-term English language courses, university and exam preparation and work and study programmes in some of the most popular study destinations worldwide.

Our university pathways options are constantly expanding and we are delighted to offer a range of undergraduate and postgraduate pathways courses, some located on prestigious university campuses, offering guaranteed entry into the host institutions. Our well-equipped schools are situated in a variety of attractive city-centre and university campus locations. Accommodation is available in carefully chosen homestays, student apartments and international residences.

---------------

Kaplan International Perth features a large library, new multimedia facilities, large brightly-lit and air-conditioned classrooms and a spacious student common room with kitchen facilities.
The modern, two-storey building is located on the western side of Perth's Central Business District, only five to ten minutes on the free Red CAT bus from the city centre. The school is also only a short walk from Kings Park with its many recreational facilities, beautiful picnic spots, jogging paths, native flora, fauna and a beautiful tree- top walk.
Located on the Sunset Coast, Perth is loved for its blue skies and white, sandy beaches. The city caters to a variety of tastes with its exquisite seafood, bustling street markets and excellent range of shops selling everything from traditional souvenirs through to designer clothes and precious gemstones.
Additional Services
Airport/Station transfer
Student counselling
Work and Further Studies
Language and Au pair study
Activities
Cultural tourism (theater, museum, etc.)
On campus events
Local cultural events (festivals, etc.)
Courses
Brochures
Reviews
This school hasn't been reviewed
Get Price