(Haywards Heath | England )
exsportise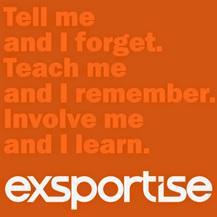 About
exsportise
We offer an English Language Plus programme which combines English language tuition in a classroom, with a chosen Specialist Option of either a sport, music (vocal or instrumental) or dance.

Students follow a comprehensive programme of English tuition for half of each day. For the other half of each day, they will receive specialist coaching or tuition in their chose Specialist Option. We know that combining English language studies with an activity that students really enjoy, is the most effective way to learn a language. They practice their English in an engaged and relaxed environment.

We employ only experienced coaches, teachers and tutors who work closely with our Academic Manager to provide students with an engaging environment in which to practice their English, alongside their chose Specialist Option.

Our English Language Plus programmes build language confidence and life skills in one great package.

With almost 30 years' of experience, we know that this is a combination that really works.

Our English Language programme can be combined with music, dance or a sport including hockey, tennis, golf, basketball, rugby, horse riding, or one of our Arsenal Soccer Schools.
Sports
Basketball
Dance
Football/Soccer
Golf
Hockey
Riding
Rugby
Tennis
Additional Services
Airport/Station transfer
Visa support
Courses
General English
28% 1 Review
This course is for students aged: 16-70
Levels: Advanced, Basic, Intermediate
Class Sizes: Large, 11-20 students, Medium, 6-10 students, Small, 2-5 students
Brochures
Reviews
What students are saying
Sort By:
Get Price