(Auckland | New Zealand )
DynaSpeak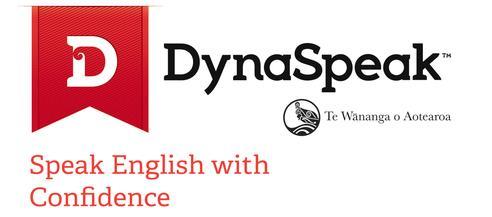 About DynaSpeak
Welcome to DynaSpeak
Nau mai, haere mai ki DynaSpeak

English is a world language for business or travel, so the way you learn it so much affects how quickly you reach your goals. DynaSpeak's unique teaching programme including dynamic Mainstream Immersion really gets you talking, making all the difference! The world's most beautiful country, an effective programme that really gets you speaking English with confidence, the choice is easy: with DynaSpeak, you will succeed.
Courses
General English
72% 1 Review
This course is for students aged: 16-70
Levels: Advanced, Basic, Intermediate
Class Sizes: Large, 11-20 students, Medium, 6-10 students, One-to-One, Small, 2-5 students
English Exam Preparation
0% 0 Reviews
This course is for students aged: 16-70
Exams and Prep offered: Cambridge CAE, Cambridge BEC, Cambridge YLE, Cambridge PET, Cambridge KET, Cambridge FCE
Brochures
Reviews
What students are saying
Sort By:
Videos
This school hasn't added any videos
Get Price
|
Powered by CoursePricer
Get Price