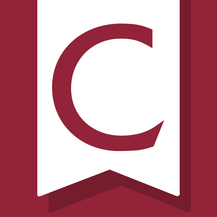 MONTREAL: A STUDENT CITY
Concordia Continuing Education welcomes over 1500 students from 60 countries from around the globe every year and helped international students to prepare for study, work and life for over 40 years. Concordia Continuing Education, located in the center of the historical and cosmopolitan city of Montreal, promises its students a language learning experience like no other.
Concordia Continuing Education is proud to offer one of the top Intensive English Language Programs in North America. We are the first to grasp an integrated skill and communicative approach to learning and teaching. Our students continue to successfully enrol in university studies at Concordia and across North America, which lead to exciting careers in business, technology and engineering.
Montreal is a multi-cultural, vibrant city famous for its lively neighbourhoods, cafes, shopping, parks, international festivals, restaurants, and modern architecture.
YOUR GOAL
Many students who graduate from our Intensive English Language Program continue their studies at Concordia University in the Faculty of Engineering, the John Molson School of Business, the Faculty of Fine Arts or the Faculty of Arts and Science.
If you want to study abroad with the goal to improve your English proficiency for college, university, personal or professional reasons, our Intensive English Language Program is the right choice for you. Our program is team work oriented and designed to build listening, speaking, writing, reading, vocabulary, and grammar skills. More engaging projects take learning from the classroom into the Montreal and Concordia community.
If you want to improve your English for work related reasons, studying in our program with participants from all over the globe will boost your fluency and confidence to engage working in a variety of global settings. You will be able to polish your communication and soft-skills during our challenging program to be well equipped for the 21st century marketplace.
OUR GOAL
Our aim is to equip you with a transformative learning experience. Our team of well trained teachers provide a dynamic learning environment through work collaboration, supported by new technologies, study programs for after school, and an exciting social activity calendar that will help you to enjoy the people, the culture, and the landscape of beautiful Canada.
Learning a second language will open many doors for the rest of your life. Learning English at Concordia will expand your horizons.
Our students agree that studying English at Concordia Continuing Education is an experience of a lifetime.

http://bit.ly/studyenglish_CCE

http://www.cicsimmigration.com/montreal

https://www.languagescanada.ca/en/listing-directory/students/concordia-university-continuing-education-language-institute
---
Student legally permitted to work / earn money during course
Further academic studies available on campus
Cultural tourism (theater, museum, etc.)
On campus events
Volunteering
University student social events
Local cultural events (festivals, etc.)