(New York | United States )
Global ESL Academy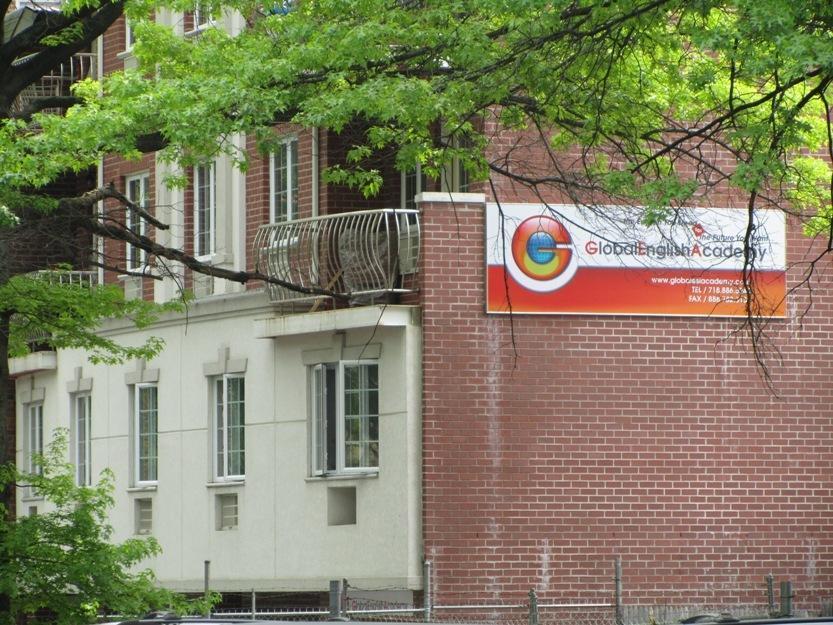 Über
Global ESL Academy
Global ESL Academy has the best quality and most affordable ESL classes New York can offer. Global ESL Academy is a private English as a Second Language School (ESL) for adults, located in the heart of Queens, New York. The School was founded by three dedicated ESL professionals with over forty years of experience among them. The mission of Global ESL Academy is to provide quality English language instruction to non-native speakers and to help them learn about and become more comfortable with American culture and customs. Global ESL Academy strives to help students achieve their goals in furthering their education both here and abroad, advancing their careers in this global era and feeling more comfortable living and working in the United States.

As a small private New York ESL school, we are able to combine the best qualities of both large university-based ESL programs and other private ESL schools. Our teachers have Master's degrees in Teaching English to Speakers of Other Languages (TESOL) and many years of teaching experience, which enables us to provide the highest quality academic preparation in English. The advantage of our small school setting is that we can provide more personal attention and support to our students. The location of our school in Flushing, Queens offers a convenient, diverse and multicultural environment in which to study.
Zusätzliche Services
Einrichtungen für Studenten mit Beeinträchtigungen
Studienberatung
Visa Unterstützung
Unterbringung
Unterbringung bei Gastfamilie
In Hotel/Gästehaus
Wohngemeinschaft
Freizeitangebot
Kulturtourismus (Theater, Museum, etc.)
Besichtigung von historischen Sehenswürdigkeiten
Veranstaltungen auf dem Campus
Kulturelle Veranstaltungen vor Ort (Festivals, etc.)
Kurse
Englisch Examensvorbereitung
100% 1 Bewertung
This course is for students aged: 16-70
Ort des Aufenthalts: Stadt
Levels: Fortgeschrittene, Mittelstufe
Größe der Klassen: Mittel, 6-10 Schüler, Klein, 2-5 Schüler
This TOEFL iBT Preparation program introduces students to all of the components of the TOEFL iBT exam. Through practice exercises and exams in class, students will become familiar with the tasks required on the exam and will also learn test-taking strategies which will help them improve their scores on the exam. The program consists of 3 different classes which concentrate on different aspects of the TOEFL iBT.

TOEFL iBT Preparation classes meet on Tuesday evenings for 3 hours.

The following three classes are offered as part of our TOEFL iBT Preparation Program. Students may take them in any order that they choose.

TOEFL iBT: Focus on Listening and Speaking

This class will help prepare students for the individual listening and speaking tasks on the TOEFL iBT and for the integrated listening/speaking sections. Students will focus on listening for main ideas, supporting ideas and details as well as learning how to draw inferences and to identify the speaker's purpose, method and attitude. To improve their speaking on the TOEFL, students will learn how to understand test prompts, summarize and offer opinions, speak about how ideas in two passages are related, and deliver a clear, well-reasoned response.

TOEFL iBT: Focus on Reading, Writing & Listening

This class will focus on activities that will help students develop skills which are required for the integration of reading, listening and writing on the TOEFL iBT. Students will work on tasks such as identifying vocabulary and idioms, drawing conclusions based on information in the listening and reading passages, understanding language functions, restating and summarizing information, reading the essay prompt carefully, forming opinions, brainstorming, writing informal outlines, and planning and organizing an essay.

TOEFL iBT: General Review, Note-Taking and Test-Taking Strategies

This class will focus on all of the components of the TOEFL iBT exam and will help students to increase the speed at which they take the exam by having students complete multiple practice exams both in and out of class. Students will get a review of grammar, syntax, vocabulary and idioms as well as practice for the written portions of the TOEFL iBT. Additionally, students will work on improving reading comprehension skills and developing and improving their listening skills. Note-taking skills will be emphasized with exercises concentrating on listening for specific facts, phrases or signal words, as well as writing in phrases and using abbreviations and other shortcuts.
Englisch Akademische Vorbereitung
96% 1 Bewertung
This course is for students aged: 16-70
Levels: Fortgeschrittene, Grundstufe, Mittelstufe
Größe der Klassen: Mittel, 6-10 Schüler
The Intensive Academic Program is an 18-hour per week program designed to help students build confidence and achieve fluency and accuracy in English in preparation for further study in undergraduate and graduate level programs in English or for professional use in the United States or abroad.
Brochüren
Bewertungen
Was unsere Sprachschüler sagen
Sortieren nach:
Preis abfrage